MU-MIMO: what is technology and how does it improve your internet connection
If with the arrival of broadband cable connection was the rule, today Wi-Fi is much more used because of the convenience of configuring a single device that distributes signal to notebooks , Smart TVs, cell phones, and other gadgets. However, wireless internet technology suffers some limitations, which over time are being overcome by innovation.
How to share your Wi-Fi through a QR Code
How to troubleshoot Wi-Fi connection issues on iPhone
One of them concerns the way the router, which distributes the signal at home, communicates with all devices. It may not seem like it, but most products operate in such a way that you can only communicate with one device at a time. Yeah: imagine that in a house with 10 connected gadgets, there is always a "queue" for them to send a signal or receive data for what you are doing.
(Image: Franck/Unsplash)

Of course, this happens very quickly and almost imperceptibly in common tasks like loading a page or downloading. But for certain activities, like games, it's milliseconds that can make all the difference. Imagine that in an FPS or MMORPG game input lag may occur because of this. An imprecise move and your entire strategy or match could end.

Want to catch up on the best tech news of the day?

Go and subscribe to our new channel on youtube, Canaltech News. Every day a summary of the main news from the tech world for you!
What is MU-MIMO?
One way around this is to use from a wired connection coming out of the router to the computer. But well, that's not possible on a cell phone, right? And the device is increasingly used for games. So, for some years now, the industry has been launching routers with MU-MIMO technology — which allows to increase the amount of communicable gadgets at the same time.
8 tips to improve your home Wi-Fi signal
Will turning off Wi-Fi at night improve your connection?

The acronym stands for Multiple User, Multiple Input, Multiple Output. Translating, multiplicity of users, input and output. That is, it is the possibility of reducing these virtual queues by allowing the exchange of data with more than one cell phone/device at the same time.

For tasks such as online games, the result is more visible, but any other task benefits from MU-MIMO as well — even more so on home networks with dozens of connected devices.

The most common products on the market are 2×2 MIMO, 3×3 MIMO, and 4×4 MIMO. They allow, respectively, two, three, and four data transmission and reception streams.

MU-MIMO on cell phone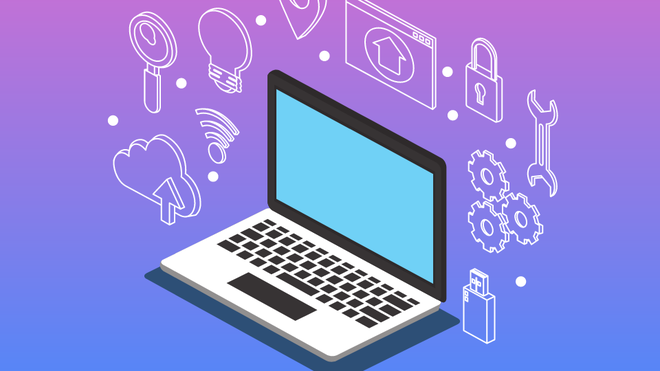 (Image: Disclosure/Positive)

As MU-MIMO technology has been disseminated over the past decade, many cell phones are already compatible with it. Yes, it is necessary that the device to be used in a MU-MIMO wireless network, in order to enjoy the protocol to the fullest, be compatible at the hardware level.
How to find the Wi-Fi password on Mac
How to choose the default Wi-Fi network and connect automatically
While the typical behavior is to operate on a 2×2 MIMO (two data streams) system, more sophisticated smartphones can operate on 3×3 MIMO (three streams) or 4×4 PIM. This means that a single device could have four data channels from the router. In addition to improving the speed of the available connection, this would also translate into more signal stability.

If your cell phone doesn't have this compatibility, don't worry: although you still communicate through a single channel, it will have the advantage of being linked to a network of multiple channels that allow the sending through this single detectable flow to be less "congested".

How to know if a router has MU-MIMO?

Two checks are important if you need a router with MU-MIMO technology. The first is easy to identify: the number of physical antennas usually indicates the availability of the resource. The more of them, the better.
How to tell if someone is using your Wi-Fi from their cell phone or PC
How to check the Wi-Fi signal strength in Windows 93

It is also important to check the technical specifications: the number of antennas can indicate, for the more advanced users, as is the MU-MIMO operation. But the written information will make it clear whether the device is 2×2, 3×3 or 4×4 MIMO.
(Image: Felipe Freitas/Canaltech)
Keep in mind that even if you don't have a 4×4 MIMO compatible device, this protocol will still be useful, as it guarantees four simultaneous data streams. Translating, the simultaneous connection of four simple devices, or two 2×2 MIMO.
Remarks
It is also important to note that the number of devices that can be connected to your Wi-Fi network does not depend on the presence of MU-MIMO. Your router without the technology already allows the navigation of multiple devices, and so it will be with a more advanced model.
The MU-MIMO is a way to ensure reduction of virtual queues between notebooks, Smart TVs, cell phones and tablets at the entrance to the router. So, when we say that a 4×4 MIMO access point, it's like saying that in the supermarket line, instead of having a single cashier answering, there are four. However, everyone in the "queue" will be attended to — and no one expelled.
Wi-Fi 6
To further optimize your home network, it may be important to use a Wi-Fi 6 or 6E router as a criterion. We've already explained here at Canaltech what the technology is about — which allows for greater bandwidth on individual channels. Adding this to MU-MIMO, it is possible to make a big upgrade in the wireless network — of course, when the devices are compatible.
Source: Linksys, Network World, Mercusys
Did you like this article?
Subscribe your email on Canaltech to receive daily updates with the latest news from the world of technology.